Segye Times founder's birthday and Foundation Day commemoration, interview with the co-laureates of the Sunhak Peace Prize - Afghan woman educator, Dr. Sakena Yacoobi
February 3, 2017
Refugees have gone through so much pain as part of a global village suffering from conflict and war. According to UNHCR's 2015 Global Report, the number of refugees worldwide is estimated at 16.12 million. As US President Donald Trump issued an executive order on his immigration ban, and more European nations began following suit closing its borders, refugees found themselves in more difficulties. But there are people who have been working hard for more than 20 years for refugees with nowhere to go. Italian surgeon Dr. Gino Strada (68), who saved over 8 million people by providing medical care to war victims in conflict areas around the globe, and Afghanistan's female educator Sakena Yacoobi (66), who presented a solution for refugee resettlement through education. The two winners of the 2017 Sunhak Peace Prize were invited to attend the awards ceremony held at Lotte Hotel World in Seoul, Korea on February 3. "The refugees should be equally respected," they said in an interview with Segye Times on February 1, "It is urgent that the international community addresses this crisis."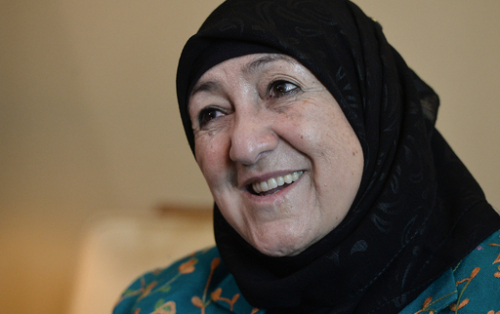 Dr. Sakena Yacoobi explains the significance of refugee education in an interview with Segye Times, held at Lotte Hotel World in Seoul, Korea on February 1. By Sangyoon Ha, Segye Times
Dr. Sakena Yacoobi, who has abandoned a comfortable lifestyle as a professor in the United States, has returned to Afghanistan to provide education for refugees. In 1995, the Afghan Institute of Learning (AIL) was founded to establish a systematic educational foundation, and has educated over 13 million refugees to date.
"When you become a refugee, you not only lose your way of life, but also your self-esteem as well," Dr. Yacoobi stated. "If I am to succeed in helping them resettle through education, it is so important that the international community comes together on this issue."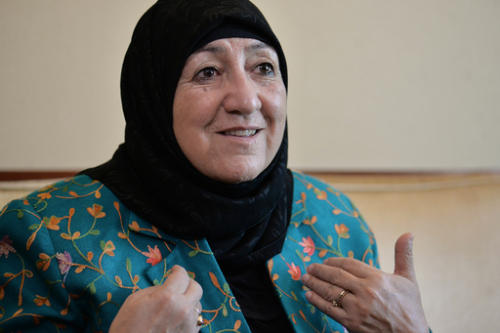 ​
― What was your reaction to winning the Sunhak Peace Prize?
"I am very excited and happy to receive this award. In a world with so many issues, I am grateful that the Committee raised the plight of refugees as their focus."
​
―Why is education so important to refugees in particular?
"Education is closely related to the economic power of the nation as well as to raising individual morality and values. Educating women leads to educating children because they naturally learn through their mother, which leads to the education of the whole family itself. Educating the family is ultimately linked to educating the whole society."
​
―Was there a particular turn of events that made you give up a comfortable lifestyle as a professor in the United States and come back to your home country to devote myself to its education?
"I am very lucky. I received a good education and a good paying job. I was able to take care of myself enough to have a decent living. But in the back of my mind, I always thought about my younger siblings in Afghanistan. Though I was living a comfortable life, my family and the people I cared about back home, were suffering in Afghanistan. I found myself disenchanted and asking myself what my life in America really meant."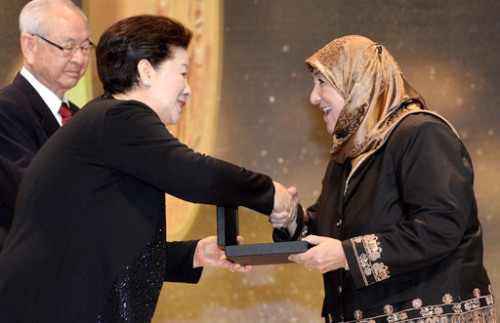 On the morning of February 3, Dr. Hak Ja Han Moon awards Dr. Sakena Yacoobi the Sunhak medal during the 2017 Sunhak Peace Prize Award Ceremony held at Lotte Hotel World in Seoul, Korea. By Sangyoon Ha, Segye Times
―You must have gone through so much. How were you able to overcome them?
"I needed to establish trust with the community leaders and convince them that education would be safe and that it made society more abundant. It was necessary to get their support so that everybody could be safely protected. The process took a long time."
―It seems as though the Trump administration (US President) is taking a hostile stance against refugees. Please share with us your feelings about this.
"I feel very sorry it had to be that way. Refugees are also human beings. They are not objects or some different existence, but human beings just like us. Refugees did not just simply lose their homes. They lost everything, including their self-esteem and self-respect. The returning refugees are more economically and mentally exhausted. Refugees are mostly young women and children. These people are the ones that give strength to the next generation. Taking this into account, we should not ignore the refugee crisis in the US or in Europe."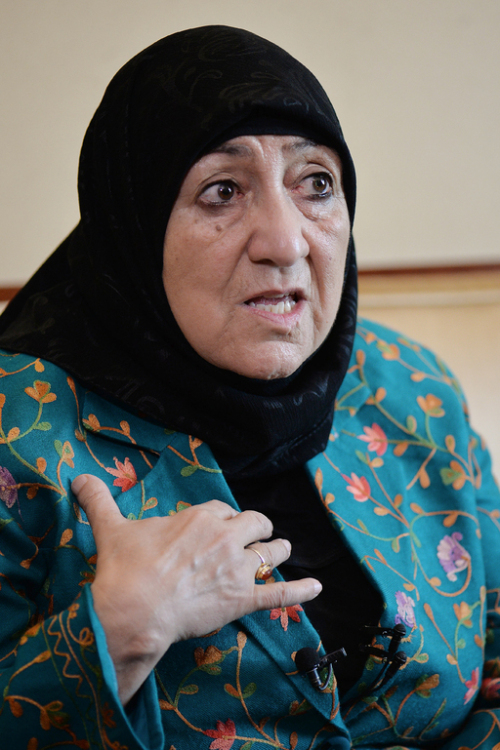 ​
―What concept would you recommend for the next Sunhak Peace Prize?
"We should be concerned with the injustice in our society and its hegemony as a whole. We must focus on creating a peaceful world without war where all people around the world can live a life of equality, not just a handful of privileged people."
By Hyejong Nam, Segye Times hjnam@segye.com