Original Article
Jan 26, 2023
Knownews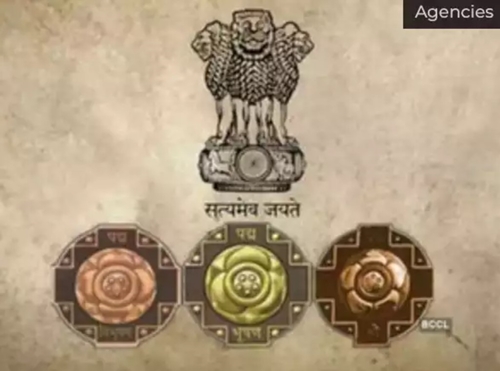 The Government of India has announced the list of Padma Award winners for the year 2023. The Padma Awards are one of India's highest civilian honors held annually on the eve of Republic Day. The awards are presented in three categories: Padma Vibhushan (for exceptional and outstanding service), Padma Bhushan (distinguished service of a higher order) and Padma Shri (distinguished service). The award is intended to recognize achievement in any field of activity or discipline involving an element of public service.
Padma Awards, which were established in the year 1954, are announced every year on the occasion of Republic Day, except for short breaks in the years 1978 and 1979 and 1993 to 1997.
This year's list consists of 10 names from science and technology. Shir Srinivas Varadhan is awarded the highest civilian honor Padma Vibhushan. Shri Deepak Dhar received Padma Bhushan, while eight people received Padma Shri in science and engineering.
Laureates
1. Padma Vibhushan

Shri Srinivas Varadhan – Science & Technology – United States of America
2. Padma Bhushan
Shri Deepak Dhar – Science and Engineering – Maharashtra
3. Padma Shri
Shri Khadar Valli Dudekula – Science and Engineering – Karnataka
Shri Modadugu Vijay Gupta – Science and Engineering – Telangana
Shri Ganesh Nagappa Krishnarajanagara – Science and Engineering – Andhra Pradesh
Shri Arvind Kumar – Science and Engineering – Uttar Pradesh
prof. (Dr.) Mahendra Pal – Science & Engineering – Gujarat
Shri Bakshi Ram – Science and Engineering – Haryana
Ms. Sujatha Ramdorai – Science and Engineering – Canada
Shri Abbareddy Nageswara Rao – Science and Engineering – Andhra Pradesh