March 4, 2023
Daily Excelsior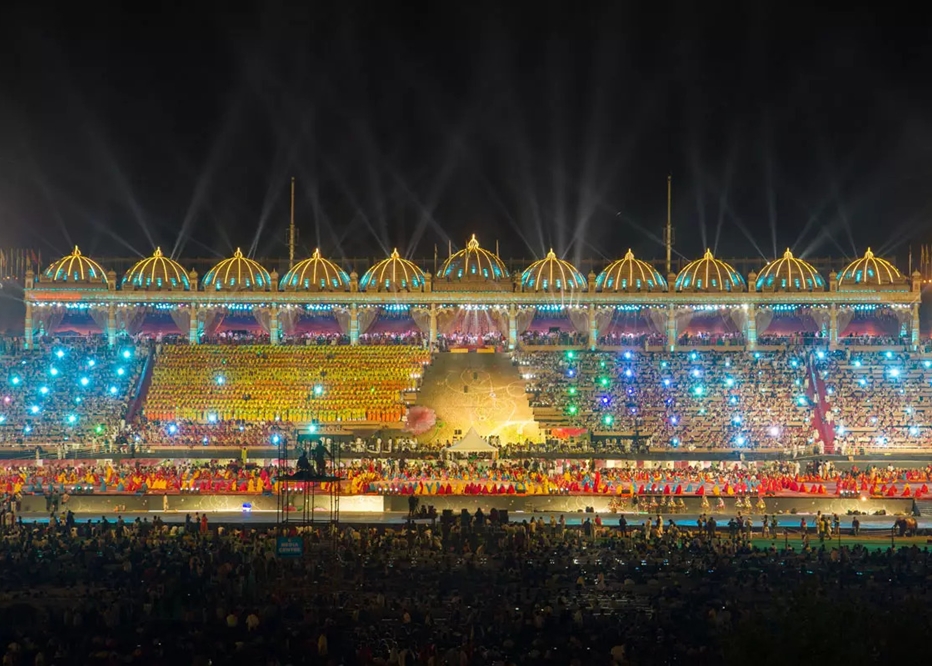 (Photo taken at the World Cultural Festival in New Delhi in 2016)
Washington, Mar 4: The fourth World Cultural Festival will be held in the American capital here this fall, organiser Art of Living has announced.
Several world leaders and hundreds and thousands of people from across the globe are expected to attend the three-day mega event from September 29 to October 1 at the historic National Mall.
The previous three editions of the World Culture Festival were held in Bengaluru (2006), Berlin (2011) and New Delhi (2016).
"In a world which is so polarised, divided and despondent, it is time for us to come together in celebration, where we appreciate the rich diversity on this planet," Art of Living founder Sri Sri Ravi Shankar said. "It is high time we recognise we are a one world family," he added.
The event's reception committee is being led by Ban Ki-moon, who served as the eighth secretary-general of the United Nations, and includes multiple current and former heads of states, members of the United States Congress and a range of spiritual and faith leaders, according to a media release.
"We are incredibly excited and proud to announce that Washington DC will host the fourth World Culture Festival in 2023. From September 29 to October 1, we will come together on the National Mall for a celebration of culture, diversity and unity," District of Columbia Mayor Muriel Bowser said in a video message.
"We will come together on the National Mall for a celebration of culture, diversity and unity. As Washington DC welcomes the world, we invite all global citizens to join us in honour of Gurudev Sri Sri Ravi Shankar's message that diversity is the beauty of creation," she added.
"We certainly know that to be true in Washington DC. It is the foundation of our DC values and the reason we are so excited to host the World Culture Festival," Bowser said.
In a statement, Art of Living said visitors from every corner of the globe will travel to the US capital to be a part of the festival, honouring the rich human diversity expressed through music, art, food, dance, meditation and inspirational talks.
The landmark event will bring the world together in celebration to uplift the human spirit and reaffirm a collective commitment to peace and unity, it said.
Thousands of diverse artistes have already committed to participate and announcements about the festival's programming schedule will be made later this spring, it added.